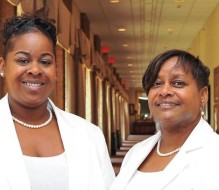 Who We Are
The Betty J. Hunter Bazemore Scholarship Fund was founded by her daughter Rochelle Bazemore-Fountain in the memory of her mother Betty after her passing in November of 2014.
The Betty J. Hunter Bazemore Scholarship fund currently operates in partnership with the Sisters of Ivy Educational Foundation Inc. which is a tax-exempt 501(c) (3) Organization. The purpose of the Sisters of Ivy Foundation, Inc. is to foster the Educational, Social and Cultural standards of the Fredericksburg area community and its environs.
Betty always believed that a good sound college education could provide access to great opportunities and that everyone should have access to funds in order to succeed in their education.
Scholarship Committee
prev
next
Committee Member