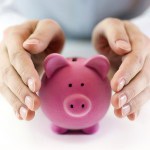 Donate towards someone's future. It just may be your own.
The Betty J. Hunter Bazemore Scholarship Committee is soliciting support as we embark on the late Betty's vision to serve the community through educational scholarships. As we start this journey, we are asking for donations toward our forthcoming scholarship fund that will be kicking off in January 2016.
The Betty J. Hunter Bazemore Fund was established in April 2015, to honor the late Betty J. Hunter Bazemore, whom the Lord called to be with Him in Glory on November 7, 2014. She was a woman of service that had a deep passion for education and giving back to her local community.

***Would you like to donate via check or money order?***
Please make checks payable to:
BJHB Scholarship Fund Memo: Scholarship donation
Checks should be mailed to: P.O. BOX 427, SPOTSYLVANIA VA 22553